6 tags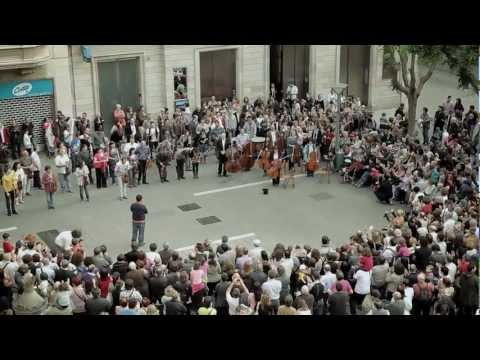 2 tags
2 tags
6 tags
Ad of the Month
I know it's early days - but I haven't posted in forever! January's been hectic and the weather was a bit of a shock to the system. So we'll start off slow. Here's an awesome Finnish Safe Sex Ad from McCann Helsinki. Source: Osocio.org
Holiday What?
So Christmas is coming. And I'm about to step on a plane to Manila. Not that I'm rubbing it in or anything. This year has been mental work-wise and a break is needed. So expect the usual wonderfully enthusiastic marketing posts in the New Year. Until then….Happy Holidays from the Philippines!
4 tags
Digital What? - Brand What Goes on a New Adventure
The great thing about marketing is that it's not really one thing at all. It's everything. It affects so many aspects of a company and as a consequence there are SO MANY things to learn. I've just moved from 'General' Marketing (mostly panicking in a general way followed by constant cat-herding situations) - to Media daaahhhling! But not the sort of media you are...
3 tags
Infographic Love: Skype Periodic Table
Ok, so I have a serious thing for infographics. It's more like an addiction really.  I just think they're fantastic for giving people easy-to-consume bits of complex information. Let's face it: in today's 140 tweet, multiple platform, 24/7 multimedia world, who really has time to read stuff any more? So here's a hot-off-the-press example from Skype. It's cute,...
6 tags
Social What? - 3 tips on Social Media Response
"Google before you Tweet is the new think before you speak"  I saw that on a poster somewhere and I loved it. Ever since, much to the amusement/irritation of my coworkers, I repeat it like some strange Hare Krishna chant for social media. But it's true, and it touches on an issue just underneath the surface. Words have power. The Internet can allow you to remain/feel...
2 tags
Introduction: I Made a Gantt Chart Once
"You do realise we are just paying to take the test right?" Amongst debates solving all the worlds ills, this was an often-repeated statement of my University years. I went to business school you see. Never a bunch of more jaded, cynical and capitalist personalities would you ever meet this side of Wall Street and The City. We took ethics classes, we recycled, we looked at...